Salute to Naqibullah Salik, Director of the Afghan Organic Training Center
From Ecology Action Staff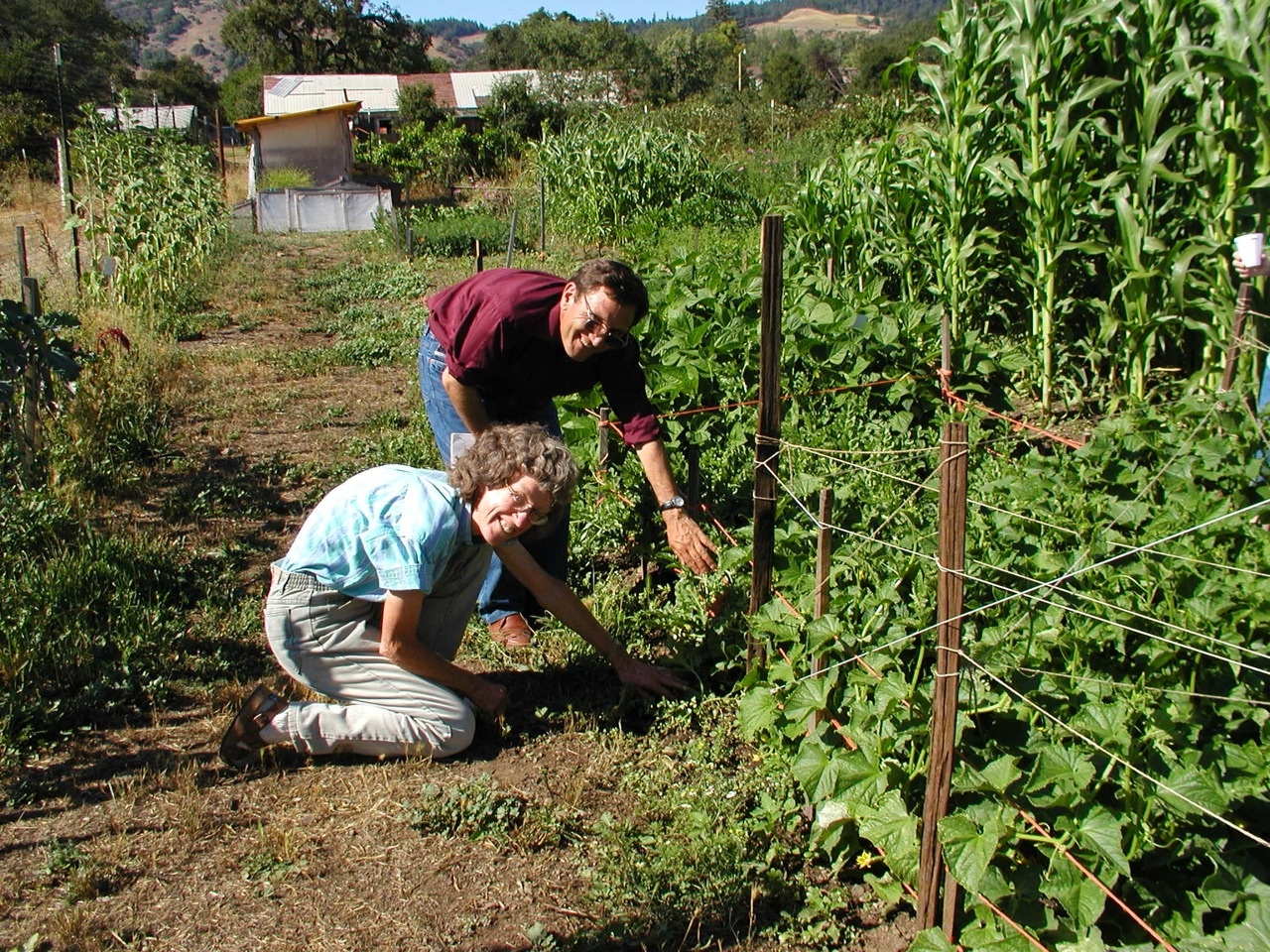 Salik and former EA Garden Manager Carol, at the Golden Rule Garden

In 2004 Naqibullah Salik from Afghanistan was a six-month intern at Ecology Action. After returning home, he created a demonstration garden and training center where he gave trainings regularly. The report he sent for 2012 showed that he had given technical training to women, farmers, widows, and men and women extension workers from 11 provinces and had facilitated the translation of How to Grow More Vegetables into Persian.
His major project this year was to establish a 20,000-sq-ft training center for women extension workers and women farmers in Badan Bagh. He had recently hired a woman with an impressive background in agriculture and administration to be in charge of the center. His most recent e-mail to John Jeavons said: "I am so glad because you as Ecology Action's executive director trusted me and gave me a chance to extend our program to the very vulnerable and hopeless society in Afghanistan. It is a great pleasure for me and my sweet co-worker, Marzia Jan, to be part of this great worldwide team with Ecology Action."
Sadly, on June 18th we received an e-mail from colleagues in Afghanistan saying that Salik and a co-worker had been assassinated by the Taliban. We grieve for the loss of this wonderful, dedicated person, for us, for his family, and for Afghanistan. One bright note is that Marzia Ahmadi, who had just been hired to manage the women's training center, intends to continue this important work.
To read our appeal for help for Salik's family and legacy, click here.
---
top | Newsletter Home | Article Index | Archive