Book Reviews: A Selection to Help Grow a New Crop of Farmers
by EA Staff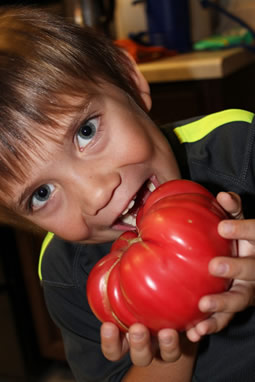 "Why try to explain miracles to your kids when you can just have them plant a garden."
~ Robert Brault
---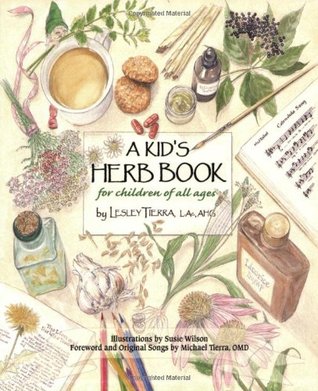 A Kid's Herb Book, for Children of All Ages
By Lesley Tierra (Robert D. Reed, 2000).
For all kids, young and young at heart. Explore the mysterious world of herbs with this magical herbal workbook. Make your own healing potions, secret remedies, magical salves, enchanted syrups and special healing remedies. A Kid's Herb Book includes recipes, projects, delightful stories, songs, pictures to color, activities to try, hints for growing your own herbal garden, and creating healing herbal preparations. Recommended by Bill Bruneau, Assistant Manager at Bountiful Gardens.
---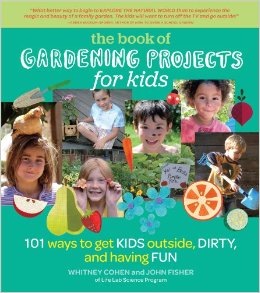 The Book of Gardening Projects for Kids: 101 Ways to Get Kids Outside, Dirty, and Having Fun By Whitney Cohen and John Fisher (Timber Press, 2012).
Available through Bountiful Gardens online or call to place an order.
There are so many books out there trying to promote kids being in the schoolyard garden but this local publication goes beyond that and gets kids involved in the garden at home, no matter the scope or scale. The Book of Gardening Projects for Kids understands that raising kids and maintaining a garden can be a juggling act, but recognizes that the youth can be great gardening companions and that their involvement will present endless benefits for everyone.
---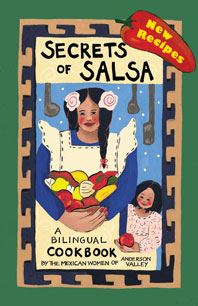 The Secrets of Salsa: A Bilingual Cookbook By the Mexican women of Anderson Valley's Adult School (Chelsea Green, 2002). Available through Bountiful Gardens online or call to place an order.
This cookbook emerged 10 years ago from an adult school English class. Each woman in the class had a unique family salsa, usually regional favorites in Mexico, that had been passed down from mother to daughter for generations, but never written down. They were encouraged to bring their favorite salsa to class. On the day their salsa was brought to share, they wrote about their lives, translated their recipe into English and shared yummy salsa. From this, the salsa cookbook project was born. More than 27,000 copies have been sold to date.
For more information about this book, check out the website: http://www.secretsofsalsa.com/
---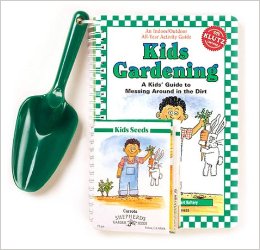 KidsGardening: A Kid's Guide to Messing Around in the Dirt By Kevin Raftery and Kin Gilbert Raftery, Illustrated by Jim M'Guinness (Klutz Press, 1989).
Note: We have discovered this great book is unfortunately out of print. Look for it used online or at your favorite secondhand book vendor.
This gardening book is suitable for any climate, any season and any child. It's full of activities for both indoors and out. The book comes with seven different seed varieties and a sturdy hand trowel.
This is a wonderful book to use as a primer for teaching your children how to start a garden. The instructions are clear and easily understood by youngsters, and the illustrations are fun. This book is spiral bound so it will lie flat when open and is full of information and fun activities for you to share with your children. Recommended by John Jeavons of Ecology Action.
---
top | Newsletter Home | Article Index | Archive