Interview with an Intern: Lamine Diawara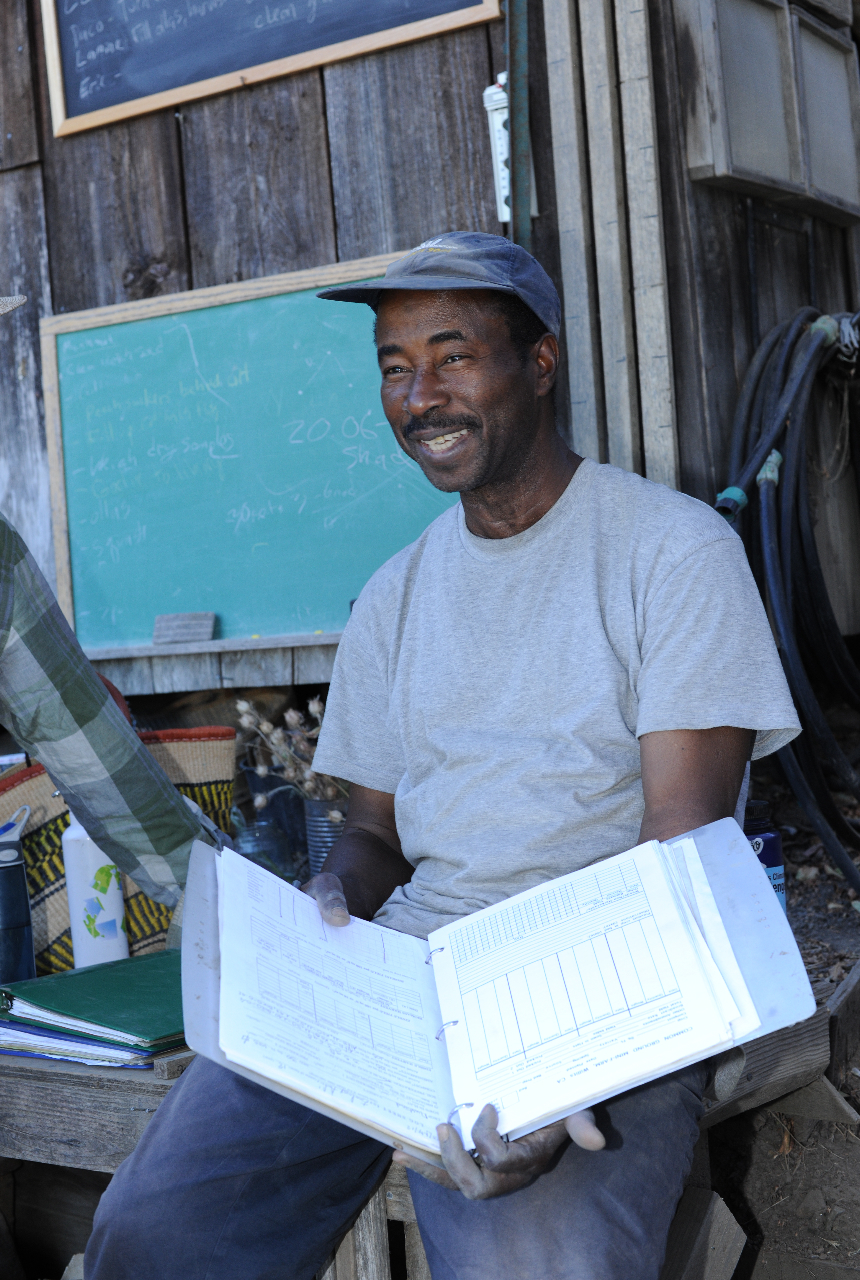 I was born in the city of Ziguinchor in the Casamance Region of southern Senegal. My father was a merchant (food, fruits, cloth, etc.) until 1959 when he went bankrupt because the crops had been destroyed in an unusually hot year. His father—my grandfather—had been a farmer as well as a scholar/teacher in Islam; in 1973 my father returned to the countryside to cultivate crops for a living. He grew maize, millet, sorghum, peanuts and sweet potatoes at the farm, and at our home garden we grew cucumbers, okra and hibiscus (for drinks). At that time my life consisted of school, helping out at home with my brothers (we had no sisters at that time) and helping out at the farm.

In 1980 I started working as a teacher. My father told me: "You've started working. Now you have to prepare for your retirement. When you retire, your pension will be very small—and it could take three years or more for you to start getting it." So I started thinking, and I thought of many possible options. Finally it came to me: Cultivate! So I bought three small pieces of land, one-half hectare each. I have been farming on my land since 1994, but because I have been so busy with my job and scouting, I have not farmed regularly.
Starting in 1963 I became a Boy Scout, and I never stopped. I have occupied all the positions there are in scouting, including on the national and international level. I worked with the World Scout Bureau/Africa Region for thirteen years, until 2011. Now I am the Chief Commissioner of Scouting for a three-year term.
In March 2006, I got a call from the Chief Scout Commissioner telling me that an American woman named Margaret Lloyd [a former EA apprentice] was in Guinea teaching GROW BIOINTENSIVE farming. He wanted to know if I knew what it was about. He asked me whether the Scouts of Guinea could do the training. On my request, he gave me her contact information. When I e-mailed her to learn more, she wrote back to me and copied the e-mail to Phil Donnell, an American in Palo Alto who has been very involved with scouting. He contacted me, and our interests have meshed ever since. Phil sent me the link to the EA website, and I started to understand what GROW BIOINTENSIVE is about. Up until then I had only used chemicals and hybrid seeds. But when I saw the 8 principles of the method, I knew I had to learn this system deeply, not just for myself but to share with others. I told Phil I wanted to learn more, and he arranged for me to go to Manor House Agricultural Centre in Kitale, Kenya, for a five-day workshop in August 2010. Then the next month I attended the eleven-day seed production workshop given at G-BIACK by Samuel Nderitu near Thika, Kenya. When I got back I started making compost, double-digging and teaching GROW BIOINTENSIVE to scouts and farmers in several villages. Then, also through Phil, I was able to come for this six-month internship at Ecology Action.

In December I will retire from my teaching job, and after that I will farm full time. I will develop a demonstration garden and teach my neighbors as well as scouts and farmers in Senegal and West Africa. In 2014 I will spread out my teaching to a larger area, God willing. The situation in Senegal is very bad, and I need to go fast. There's not enough rain, and people are starving, dying. I will create an Association to give a legal personality to my action, and I will train my younger brother and the Coordinator of the future Association to manage my garden when I am away.


---
top | Newsletter Home | Article Index