Real Solutions to Real Problems
by Sean Murphy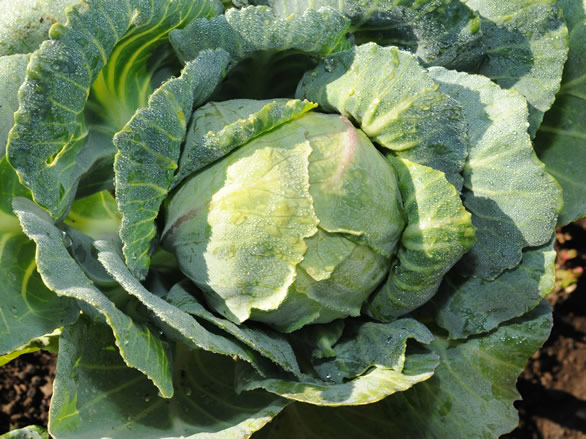 Sean Murphy was a participant in the January 2014 Farmer Course and is a goat herdsman and cheese maker from North Carolina who wanted to learn more about food production that is not dependent on inputs from livestock. He describes here how he was affected and informed by the two-week training at Ecology Action.
After participating in the 2-week Farmer Course at Ecology Action, I feel more hopeful about the future than I have in years. John Jeavons holds no punches in acknowledging the enormous inefficiencies in the systems of our current societies, which are rapidly destroying the resources necessary for thriving human life on earth. The fear of not having enough food in the future should be real and evident to everyone, but instead it is far too easy to ignore this truth. Yet I am more hopeful and energized than ever, because I believe that the tools and information that Ecology Action has developed are capable of truly healing the damage that we have done to our soils.

In my years of searching for answers to the seemingly insurmountable problems facing our world, this workshop was the first time that someone was willing to identify the problems in all their fullness, to quantify them in their actual scale and impact, and then hand me a working tool to solve it. I was amazed at how simple, accessible and functional GROW BIOINTENSIVE techniques could be in solving the problems inherent in our food production. I knew nothing about biologically intensive farming before participating in this workshop, but I now feel more empowered to take responsibility and action to solve food problems than I ever have before. I do not know where else I could have received this type of empowerment, and I am just really grateful to have stumbled upon it in my searching.
Editor's note: Want to learn the GROW BIOINTENSIVE method that has inspired Sean? Ecology Action is hosting a 3-Day workshop in November! Click here for more information.

---
top | Newsletter Home | Article Index | Archive