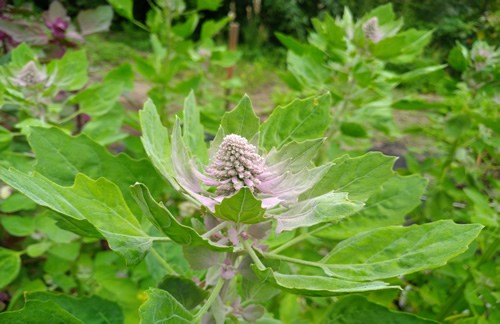 An Update from Victory Gardens for Peace
By Matt Drewno, VGFP Mini-Farm Manager

---
As the days grow longer and longer towards their peak this solstice, we are extending our gratitude to all the members of Ecology Action and to those who have contributed in so many ways over the years. As John reminds me every once in a while, each day is a gift, that is why it's called the present! Surrounded by blooming flowers, the wafting fragrances along the garden path and the abundance of life under every leaf and stone, I feel blessed. There are so many challenges confronting our planet and our people each day, but in the garden things are simple. They are beautiful. They are peaceful.
After several years of COVID, lock-downs, riots, election chaos, drought and massive fires brought on by climate change, I wonder where I would be if I didn't have my garden. I imagine that I would have less happiness, less health and less peace. John's daughter Rose once commented that in addition to peak oil, peak water and peak soil, we may be having peak peace. If I didn't have my garden, where would I be?
I am grateful for my garden. We call our program Victory Gardens for Peace because we know the peace we feel when our hands are in the dirt. And through our research, education and demonstration of the GB Method we see how peace grows in the minds of others and the world around us through this work. I am grateful for all those who took our courses during the COVID lockdowns. Somehow, we all figured out how to dance with the constantly shifting protocols and public health guidelines and we learned together.
Our GardenCorps program launched last year and we trained a team of individuals from Fort Bragg, California to lead the Garden Friendly Community Initiative (GFC) we passed there in 2019. The GFC Initiative is a resolution we developed that celebrates our gardens, garden programs and the importance gardens play in localization, climate resilience, peace and good health. Communities can use this tool to bring people together to increase access to the resources needed to garden, to start gardens,
VGFP Mini-Farm Manager build networks of support and protect those gardens. In GardenCorps, we teach teams how to use this tool and how to build a local food movement with GB principles at its core to ensure that as we localize our needs we do not destroy our ecosystem and resource base in the process. We helped the Fort Bragg GardenCorps team establish its first community garden and develop a board where they are now fiscally sponsored and filling garden plots. They are also teaching free summer classes on composting, soil preparation and fertility, seed saving, flat-making and more!
During COVID we made special effort to get the word out on the free Victory Gardens for Peace Seed Bank. A rapid increase in seed requests was met and with each packet we distributed information on seed saving techniques, garden courses and other key information on the GB Method. When you run a seed bank whose focus is to promote seed saving and access, and packages full of cleaned seed from local gardeners arrive in your post box, you feel it come full circle. We don't want to just give seed away, we want to inspire people to discover the joy of seed saving and be a place where people can make their seeds that they loved and nurtured accessible to everyone. Typically we only allow access to local community members, but I would like to extend thanks to you and offer you an opportunity to place an order! You can contact me at Matt[at}Victorygardensforpeace. com and I will send you our seed list for 2022.
We are excited for each day that comes. In 2023 we are hoping to return to hosting in person our international interns, who will learn on site and participate in the Ecology Action 8-Month Internship Program. We were contacted by community members in Point Arena, California who have expressed interest in our GardenCorps Program to support their community garden movement which would like to use these gardens and GB techniques to address issues of poverty, health, food access and more. In July of this year we will be teaching a free 1-day GB workshop to start the process of building on this vision.
The past two years have been difficult for everyone. And as sad as it feels to say, I do not believe that life will be any easier here on out. As the climate crisis continues to worsen and the complexities our of global situation is leading to an increase in violence worldwide, I realize there is no going back, but only forward. In the garden it's quiet. Yesterday I watched birds clear out the last of our remaining leaf miners in the quinoa patch. The potatoes are bursting through the soil. The wind brushes along the maturing grains and our garlic is drying in the shade. And last night, as the giant, orange full moon rose on the horizon, I paused in closing the garden and took a deep breath. I felt the scent of the sweet peas flow through my body. I felt alive.
There are so many things in life to be grateful for. And it's often the simplest things that are the most powerful. I hope that in 2022 you are finding a renewed sense of life and intention. There is an old saying that the best time to plant a tree was yesterday, the second best time is today. I suggest that no matter what is going on in the world, no matter how challenging that things may get, that we find the time and space to garden. I would go further to suggest that the sooner we start, the better off we will be. It's one thing we all can do to relieve stress, build health, cut down on resource consumption and carbon footprints, enhance our local ecologies, beautify our neighborhoods and grow life. That vital force we connect to in the garden has limitless potential to transform our lives and the lives of those around us. That vital force is everything. Thank you to our supporters and friends, may you find your peace in your gardens!
♥

---
top | Newsletter Home |Table of Contents| Archive