Salt Lake City, UT Initiates Food Production Assessment
by Ecology Action Staff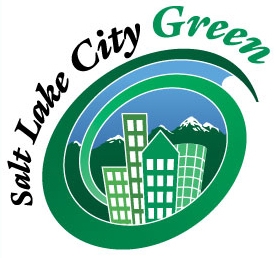 In June 2011 Ecology Action received an e-mail from Bridget Stuchly, Outreach Program Manager for Salt Lake City's (SLC) Division of Sustainability and the Environment. She told us that SLC, in partnership with a class from the University of Utah's City and Metropolitan Planning, had just completed a food production capacity map to begin estimating the potential caloric yield per parcel of arable land in the city. They began this project using SLC's GIS data and caloric and production data from How to Grow More Vegetables for the fifty-seven varieties of fruits and vegetables capable of growing in the SLC climate.

In August 2011 SLC initiated the first phase of its Community Food Assessment, which concentrated on compiling historic and current data related to food production, health, and nutrition in the city. The next phase of the Assessment was launched in February of this year, evaluating the entire life cycle of the SLC local food system from production to plate to food waste. At the same time a survey of community members was started to learn more about how and where they're getting their food, what guides their decisions and the challenges faced by residents in feeding their families and accessing healthy food options. Information is being gathered through online surveys and community meetings. Residents will be connected to resources and information that help educate and empower them on how to get and grow local foods.
The City, along with the University of Utah, has developed some impressive tools for community members to use to discover the food-growing potential of their own lots:

In one of her e-mails, Ms Stuchly states: "We are incredibly excited about this project!" We at Ecology Action strongly agree with that statement. We applaud Salt Lake City for its leadership role in creating food policy and tools to help its residents provide food security for themselves. We hope this example will inspire other communities to follow suit.

*image courtesy of http://www.slcclassic.com

---
top | Newsletter Home | Article Index