Organics 4 Orphans
By Ecology Action Staff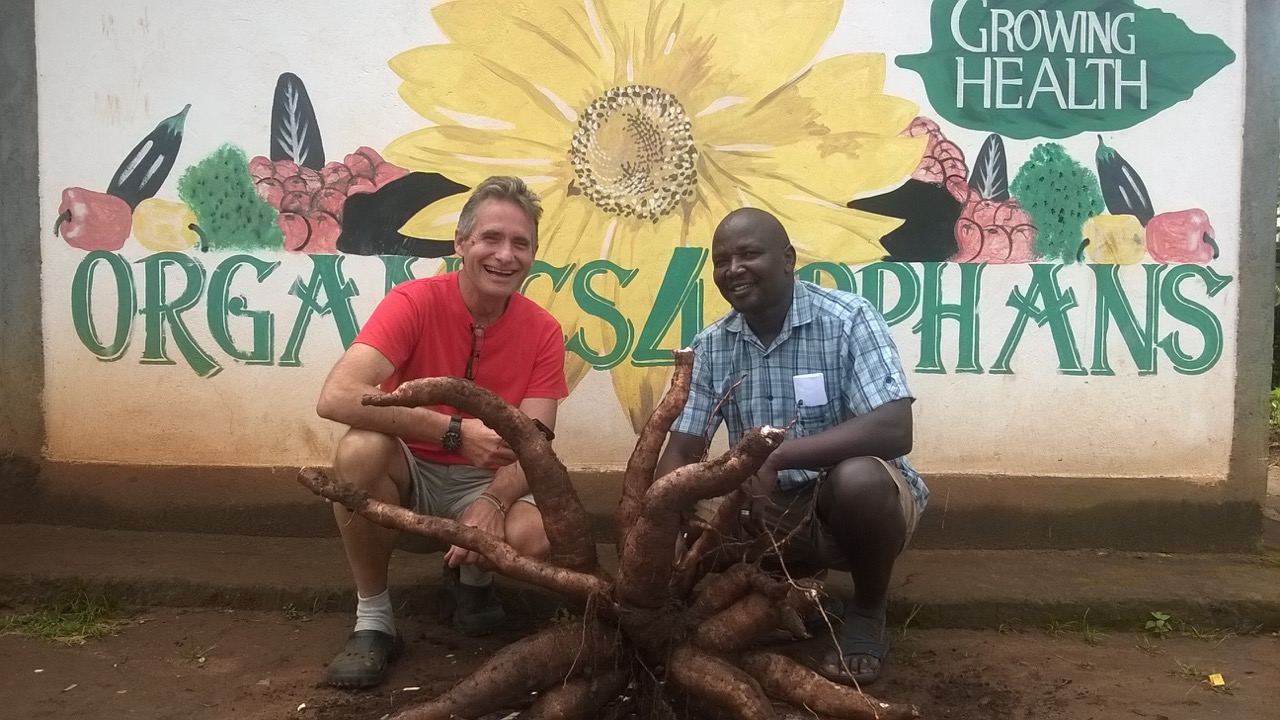 Dale and Boaz with a root harvest from the garden
PHOTO CREDIT: organics4orphans.org/
"Overcoming poverty is not a task of charity; it is an act of justice. Like Slavery and Apartheid, poverty is not natural. It is manmade and it can be overcome and eradicated by the actions of human beings."
–Nelson Mandela
A previous staff member of Manor House Agricultural Centre in Kitale, Kenya, for 10 years, Boaz Oduor was a six-month EA intern in 2008. We had the pleasure of a visit from him last fall, when he gave us a presentation on Organics 4 Orphans and the work he is doing with them.
In 2007 there were 2 million orphans in Africa. At that time, private organizations built orphanages, but many were poorly managed. The diet provided was heavy in starchy foods and lacked quality nutrition. Dale Bolton and his wife were working with Youth with a Mission (YWAM) and saw the need to help feed, house and educate these orphans. They decided to start an organization that provided not only shelter, but a healthy diet as well.
Dale recruited Boaz from Manor House, and together they developed Organics 4 Orphans (O4O). Based on the knowledge Boaz had gained as an intern, he taught Dale how to farm without fertilizer, pesticides, or petroleum. He also shared how communities can grow their own seed and can use any piece of land, no matter how small.
Boaz's first project in Kitale was cleaning up a neighborhood dumping site and turning it into a garden. He asked the Mamas in the area where they got their vegetables, and they said they bought them at the market. He explained they could turn the dumping yard into a garden and grow their own food. This would allow them to use that money for other essentials. They started small at first, and as people gradually came to understand the method, the garden became larger.
In an effort to reduce hunger and fight poverty, Boaz travels around the country presenting 5-day workshops (5DW) on the GROW BIOINTENSIVE method. Participation is provided free of charge and is the result of donations made to the organization. "We believe you can hold a workshop anywhere. During the workshop, we help the community set up a 40-bed unit; we find that GB workshops open a window in the community. People who didn't attend the workshop see those who did, working in their garden, and see the crops flourishing and want to know how it is done."
Due to the success of the community learning gardens, O4O staff was encouraged to start a training center. Since people are traveling from far away to attend workshops, the training center gives the community a focal point. After each 5DW, 3-5 people are chosen from that group to go to their community and share the GB method there. In this way, the information is reaching many who can't travel to the training center.
In an effort to teach young people about good nutrition and growing healthy food, O4O staff ask workshop participants if they can recommend a young person from their community to come and intern at the school.
They have also found that "Mamas run many [GB] projects in Africa, because Mamas are the people who know the farm and have the right tools. They encourage the young children to get involved in the garden too. The [youngsters] learn to collect materials for compost and to build compost piles."
The current O4O project, designed to further educate and assist disadvantaged populations, is to provide the world's 50 poorest nations with GB and medicinal herb information.
Through the efforts of GB gardening and educating people in nutrition and its connection with good health, Organics 4 Orphans is helping to reduce disease and malnutrition and is making a significant improvement in the lives of many in their community. For more information, visit organics4orphans.org/index.php or facebook.com/O4O.org.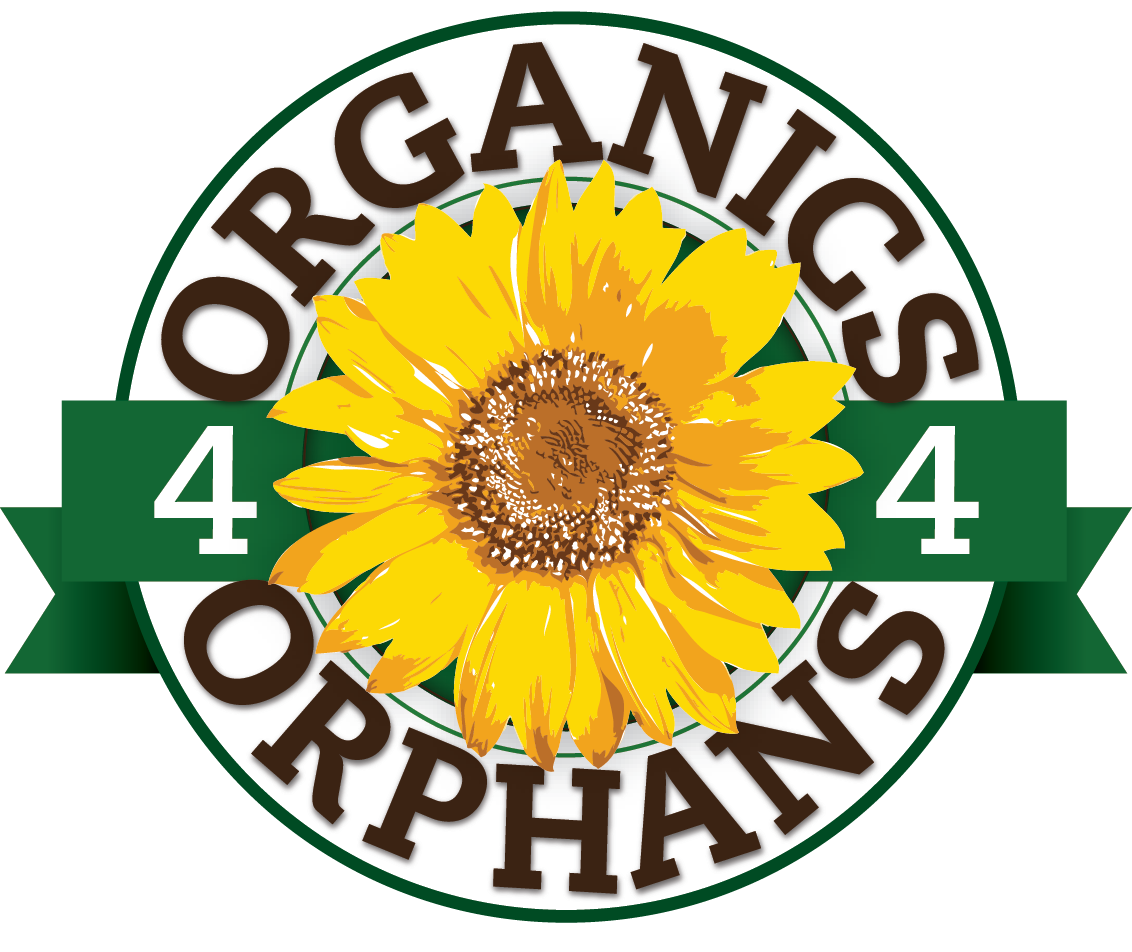 PHOTO CREDIT: organics4orphans.org/

---
top | Newsletter Home | Article Index | Archive