Recipe: Cultured Mushrooms
By Ecology Action Staff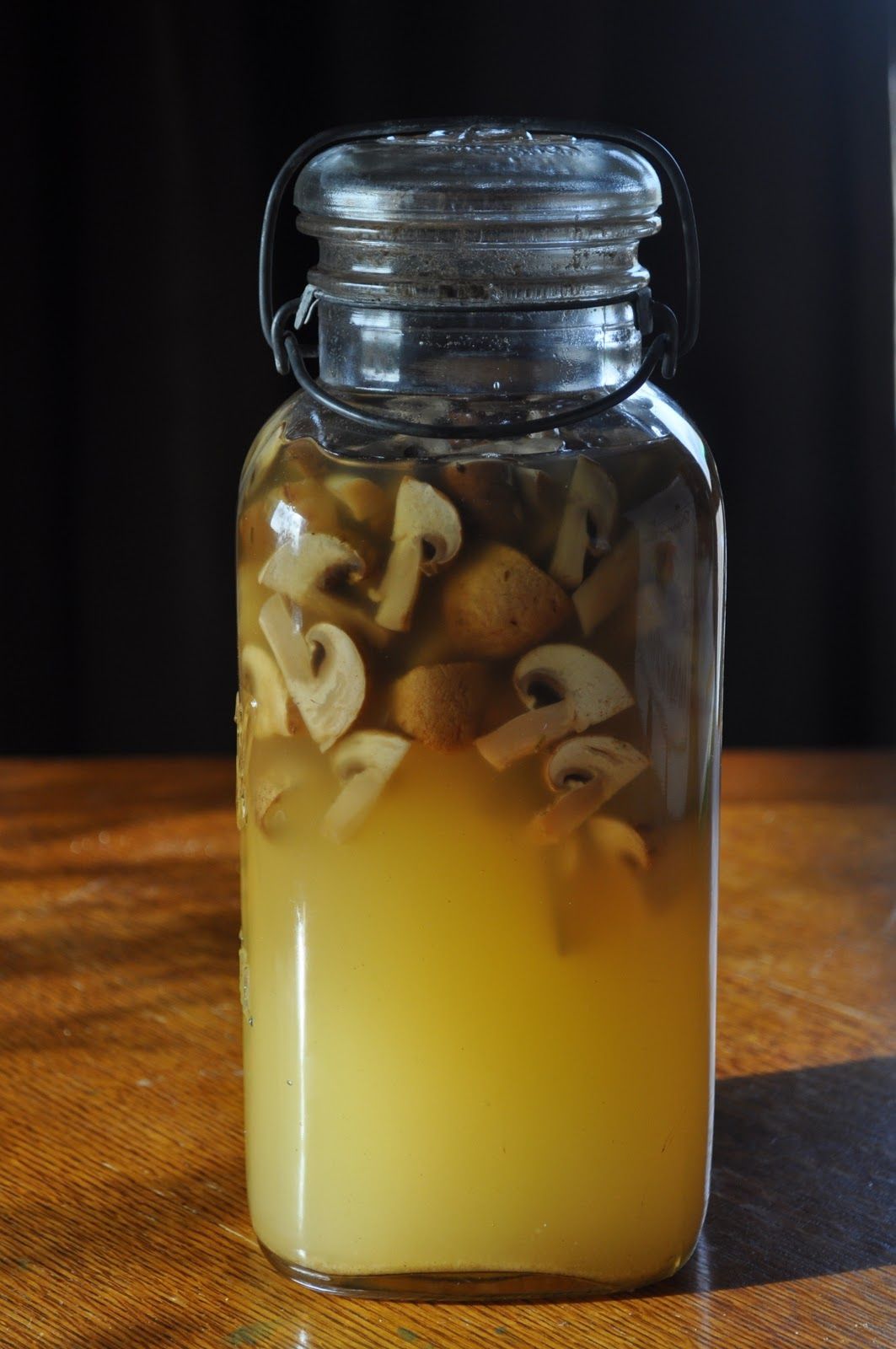 Image: www.picklemetoo.com
We love the taste of sautéed mushrooms with garlic, but don't always have fresh mushrooms on hand. With a batch of cultured mushrooms available, you can add them in minutes, or the flavor of mushrooms with garlic, with just a splash of the brine.
8-16 oz organic white button or baby Bella mushrooms
1/2 - 1 tsp crushed garlic
1/2 tsp sea salt
1/3 cup whey
Lightly rinse mushrooms; slice. Place all ingredients in a quart canning jar and add filtered water to cover. Use a weight to hold the mushrooms under the water (I fill a small Ziploc bag with water and place on top). Leave at room temperature for 3-4 days. You'll see a slight bubbling action; this is what you want. Taste after 4 days. The brine will be slightly effervescent. Continue to leave at room for more effervescence, if desired. Once the mushrooms and brine taste the way you like them, store in the refrigerator. Keeps 2 months. Mushrooms are full of air, so they will shrink in the brine. Over time, the flavor of the brine will deepen. To enjoy the probiotic benefits of this cultured food, use raw on salads, sandwiches or as a side dish.
---
top | Newsletter Home | Article Index | Archive