GROW BIOINTENSIVE World Education Portal
By Jason McNabb, The Jeavons Center Office Manager

---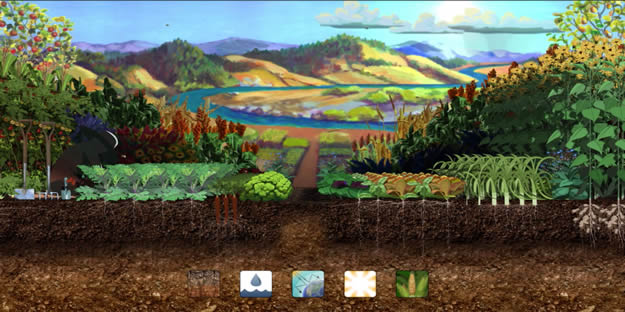 EA's Biointensive World Education Portal.
Ecology Action's World Education Portal, www.biointensive.net, just achieved a milestone on its road to reaching people worldwide by being programmed for use on mobile platforms including cell phones. In its first four months, and with minimal advertising, more than 5,000 people from over 50 countries visited the site. This milestone completed the first of many development stages since the portal's public debut in December.
Why Is Ecology Action Investing in a World Education Portal? The human family as a whole faces a crisis of soil and resource depletion, with conventional agricultural practices being a prime contributor to both1. Family farms produce 80% of the world's food2, meanwhile 90% of farms worldwide are 'small' (averaging 5.5 acres), together occupying just 25% of the world's agricultural land3. Even those of us who don't grow food depend on the way it's grown. Ecology Action has created this free educational site to facilitate a return to a truly sustainable food system by reaching people everywhere with the knowledge of sustainable food growing.

The Next Phase: Expansion of Information and Reach. We are currently seeking funders who will help enable the next planned development phases of this site, which include:
30-second animations illustrating each of the eight components of the GB method,
Development of a distribution system to allow for free viewing and variable-cost printing (including a no-cost option) of all five non-English translations of How to Grow More Vegetables…,
Development of a variable-cost viewing system (including a no-cost option) for over 20 hours of in-depth webinars from Ecology Action's 2014 film and educational undertaking—the Two-Week Farmers Course—featuring the most experienced GB teacher-practitioners from three continents,
The GROW section providing free crop, climate, and tool resources to enable anyone to empower themselves to be a sustainable food producer,
The TEACH section providing educators with the free Common Core-aligned teaching resources needed to bring sustainable food growing into the school garden and into the classroom,
Continued translation and subtitling (by GB affiliates) of complete site content into the world's seven most-spoken languages which together account for 53% of native language speakers globally.
The knowledge of how to sustainably grow food is more than power—it is life, giving hope for a better tomorrow that belongs to everyone. With your help, we will be able to share this hope. Please visit, share, and support this project at www.biointensive.net.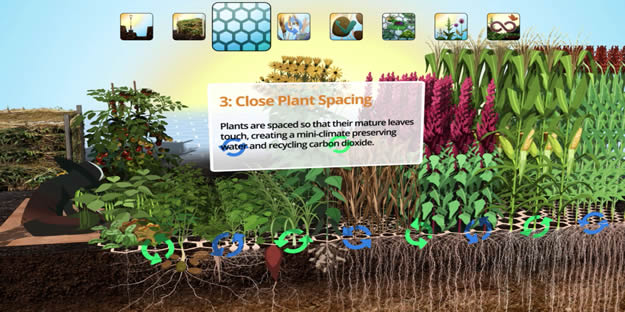 EA's Biointensive World Education Portal.
Footnotes:
1 UN Trade and Environmental Review 2013, 'Wake Up Before It Is Too Late', ISSN 1810-5432, United Nations, 2013.
2 The State of Food and Agriculture 2014 In Brief, p. 2, UN FAO, 2014.
3 Data compiled by GRAIN from national authorities and FAOSTAT, May 2014 Report: Hungry for Land, GRAIN, 2014.

---
top | Newsletter Home | Article Index | Archive