Ecology Action: Biointensive Farming
Growing Ecosystems of Hope for over 40 Years!

---
Ecology Action teaches people worldwide to better feed themselves
while building and preserving the soil and conserving resources.

Aware of intensifying world challenges and the basic need of people to feed themselves, we have been working for 40 years to develop an elegant, small-scale agricultural system — GROW BIOINTENSIVE® Sustainable Mini-Farming — that when practiced correctly, nurtures healthy soil fertility, produces high yields, conserves resources and can be used successfully by almost everyone. Our goal is to help this system be known and used locally...on a worldwide basis.

To learn more about the GROW BIOINTENSIVE method, and how it works, click here.
---
Announcing the Release of Our New Online Learning Series!

In January 2014, Ecology Action held a special 2-week Farmers Course in Willits, CA. During this amazing event, twelve different sustainability experts with over 250 years of combined experience lectured on a variety of topics essential for sustainable farming. Dozens of these presentations were captured on film so we could share this unique educational experience in farming and sustainability. These films are now online, and are offered as part of Ecology Action's educational mission.
Now, more people than ever before will be able to learn directly from our master farmers from the US, Latin America and Africa, and will come away from the experience equipped to begin growing sustainable and organic food and soil to build a better future for the whole world.
To browse free episodes, click the link below and then scroll down to the "Extra Features" section of the Vimeo page. You can watch other episodes for only $1.99, or purchase the whole series for $11.99 - all proceeds help fund Ecology Action's educational programs!
---
ACTION ALERT! Ecology Action launches a crowd-funding campaign to support our primary partner in Africa: G-BIACK
The Grow Biointensive Agricultural Centre of Kenya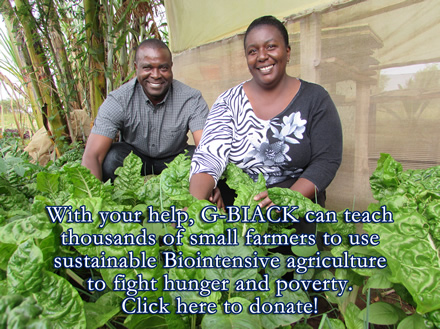 G-BIACK founders Samuel and Peris Nderitu in their teaching garden
Ecology Action (G-BIACK's fiscal sponsor) is initiating a $100,000 crowd-funding campaign to help G-BIACK to build its organizational capacity and extend its proven training program to cover the next 6 months of operation, teaching and outreach.
Samuel, Peris and their staff have already helped over 8,000 people learn to use Biointensive agriculture to grow sustainable food, soil, and income. With this funding, G-BIACK will have the capacity to directly train 4,000 more people by the end of the year. Each of the 4,000 people trained through G-BIACK's efforts pledges to teach three of their neighbors the skills that they learn, and in this way, it is projected that an estimated 16,000 people will have been directly and indirectly trained as a result of G-BIACK's project activities this year alone.
Each tax-deductible dollar donated is a vital step into a better, healthier, happier and more sustainable world. Each donor can make the difference between a life of sorrow and a life of joy and good health for a family in Kenya.
Click here to donate at our secure Causevox crowdfunding page:
http://g-biack.causevox.com/
Official press release: click here

---
Watch the hope-filled story of GROW BIOINTENSIVE of Kenya (G-BIACK),
a project supported by Ecology Action and its members:
Our members make stories like this possible.
Please donate and become part of the ecosystem of hope.
---
Biointensive gardens can help reduce global warming!

Compost is Carbon Sequestration! GROW BIOINTENSIVE compost increases the amount of carbon stored in the soil, reduces the amount of water needed to grow crops, and increases the yields for both food and compost crops.
Every garden planted makes a positive difference.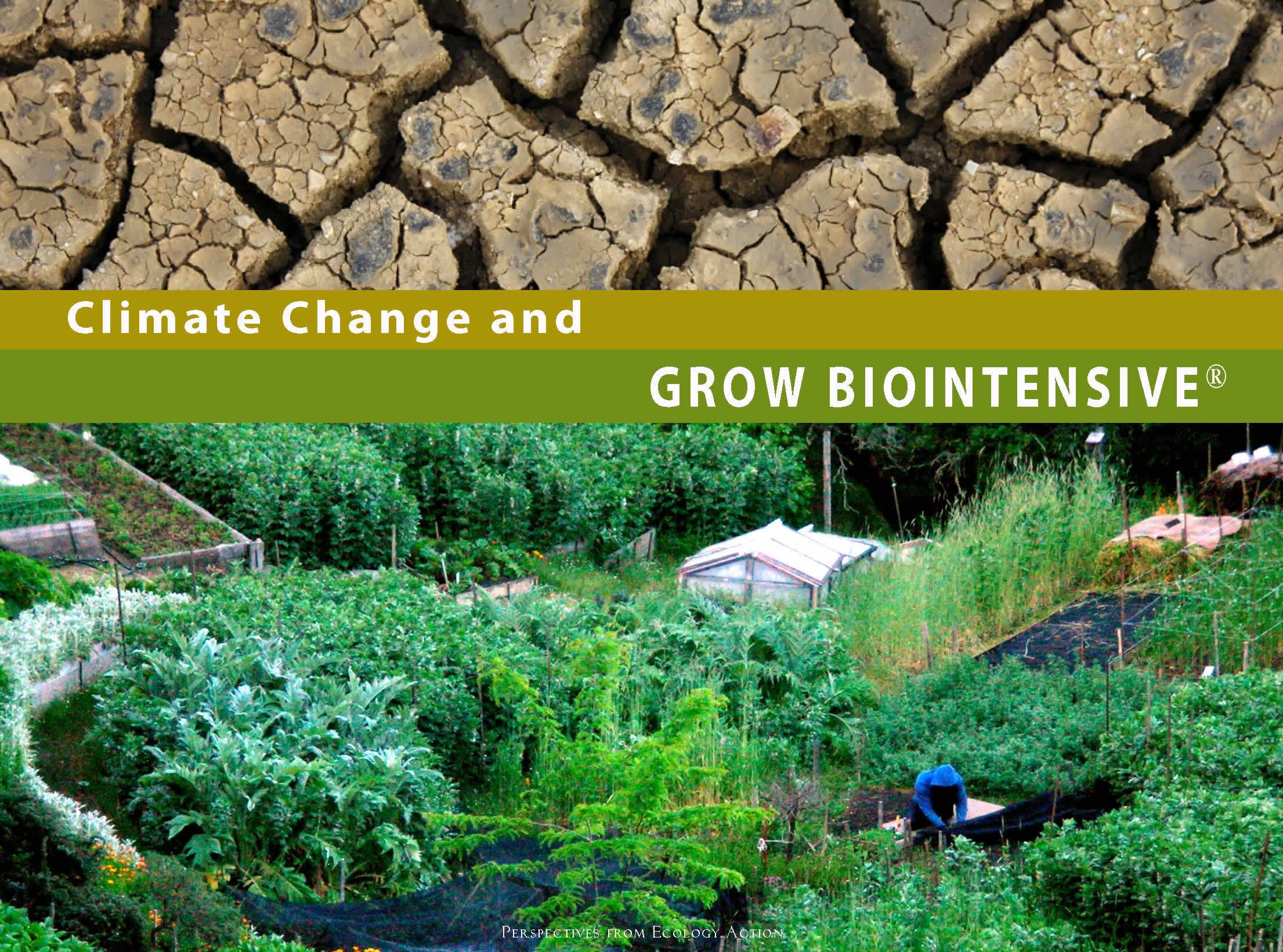 Click here to download a free booklet on climate change & biointensive farming

Click here to start learning the method with our self-teaching tools!
---
Watch the self-teaching video series
GROW BIOINTENSIVE: A Beginner's Guide
from John Jeavons and Cynthia Raiser Jeavons



Session 1: Introduction

To view the latest episodes online, or to buy the full-length series on DVD
or as a gift pack with How to Grow More Vegetables, click here
---
GROW BIOINTENSIVE Resources
| | | |
| --- | --- | --- |
| Books, DVDs, Videos and More | Grow a sustainable future for only 11 cents a day! | Find Biointensive Workshops and Tours |
| | | |
| Click to See Our Publications | Click to Donate or Become a Member | Click to see a 2015 Calendar of Events |
| | Bountiful Gardens: Our Store for Organic Seeds, Books & Supplies | |
| | | |
| | | |
| Learn how GROW BIOINTENSIVE can help small farmers | Biointensive Learning Tools | Read John Jeavons' Interview with Ode Magazine |
| | | |
| | Click to Start Learning! | |


Employment Opportunities with Ecology Action

We Are Currently Seeking:
• 1-2 GROW BIOINTENSIVE Farmers
• Data Manager and Executive Assistant
---